A new piece of software has been rolled out across Gadbrook Park Business Improvement District (BID) which is helping businesses and their employees to learn new skills and develop their current ones.
MicroLearn provides cutting edge e-learning resources for companies across a range of industries with training provided in a range of different formats including animated videos, case studies, infographics, workbooks and fact sheets.
The extensive MicroLearn library is split into two different sections with a range of topics falling under each one.
Compliance Titles comprise Equality & Diversity, Health & Safety, Social & Corporate Responsibility, Data Protection, Food Safety & Hygiene, Safeguarding and Finance, with numerous courses under each heading, while Soft Skills Titles cover a broader range of genres.
This area covers Workplace Wellbeing, Teamwork, Personal Development, Communication & Social Skills, Literacy Skills, Career Development, Change Management, Management & Leadership and Customer Service.
The programme went live at the beginning of November and since then businesses from all over Gadbrook Park BID have signed up to take advantage of the software.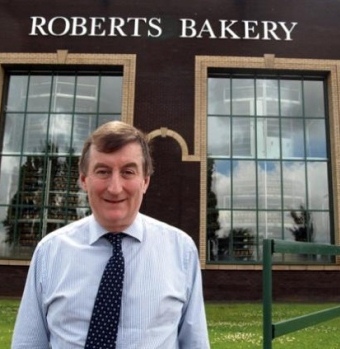 Mike Roberts, Chair of the Gadbrook Park BID Executive Board, has urged companies to get involved with MicroLearn and hopes the software will help businesses and their employees to strengthen their skill set and increase the array of services they offer to their clients.
"MicroLearn is an extensive free learning tool which gives people the opportunity to expand their knowledge across an extremely wide range of subject areas," said Mike.
"We have had some great feedback so far and I hope more businesses take advantage of the software because it can really help to upskill members of staff and ensure businesses are up to speed with the latest industry trends across topics such as Mental Health in the workplace and Social & Corporate Responsibility.
"As a BID we're delighted to make software such as this available to our businesses and shows our commitment to helping them flourish and grow."